Circle of Friends - LifeSkills Teen group
The Circle of Friends is comprehensive, dynamic, and developmentally designed to promote positive youth development. In addition to helping kids resist drug, alcohol, and tobacco use, the Circle of Friends Middle School program also effectively supports the reduction of violence and other high-risk behaviors.
Every session includes a free meal.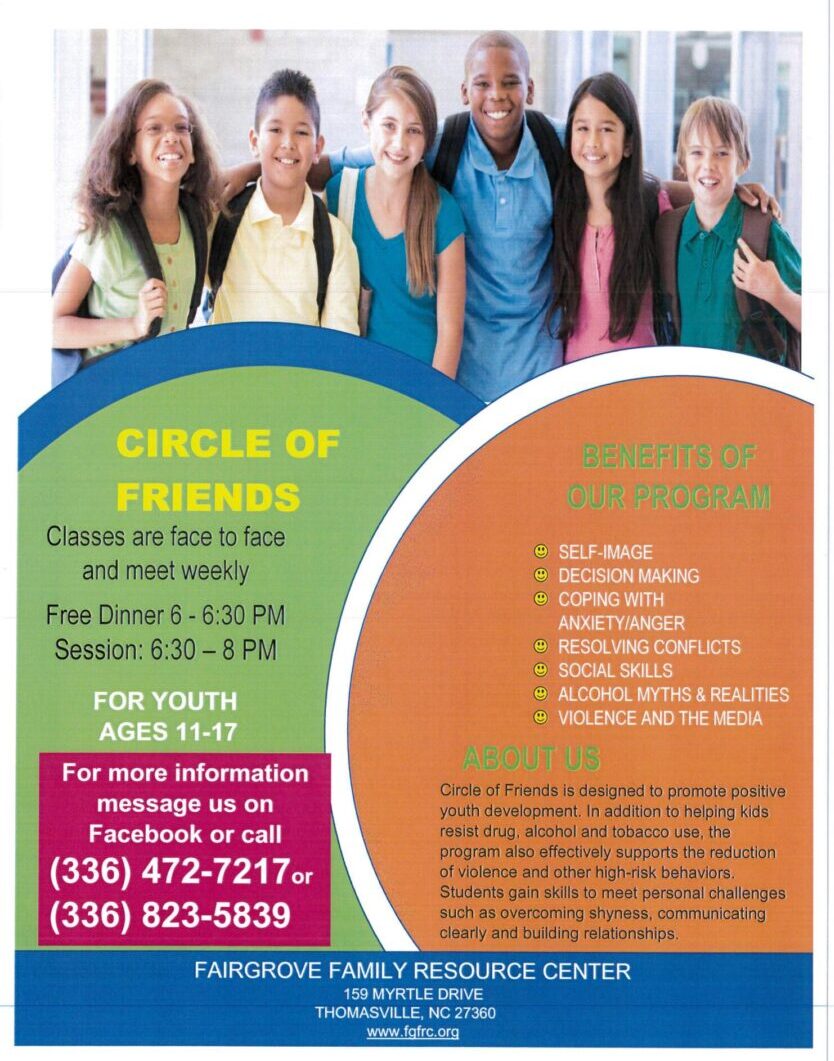 Some of the topics covered include: