Circle of Friends - LifeSkills Teen group
The Circle of Friends is comprehensive, dynamic, and developmentally designed to promote positive youth development. In addition to helping kids resist drug, alcohol, and tobacco use, participation in this group also effectively supports the reduction of violence and other high-risk behaviors. 
Want new ear buds?  Free ear buds will be awarded to each teen after attending 5 sessions.  Eligible dates:  April 25 - June 27 2022.
Every session includes a free meal.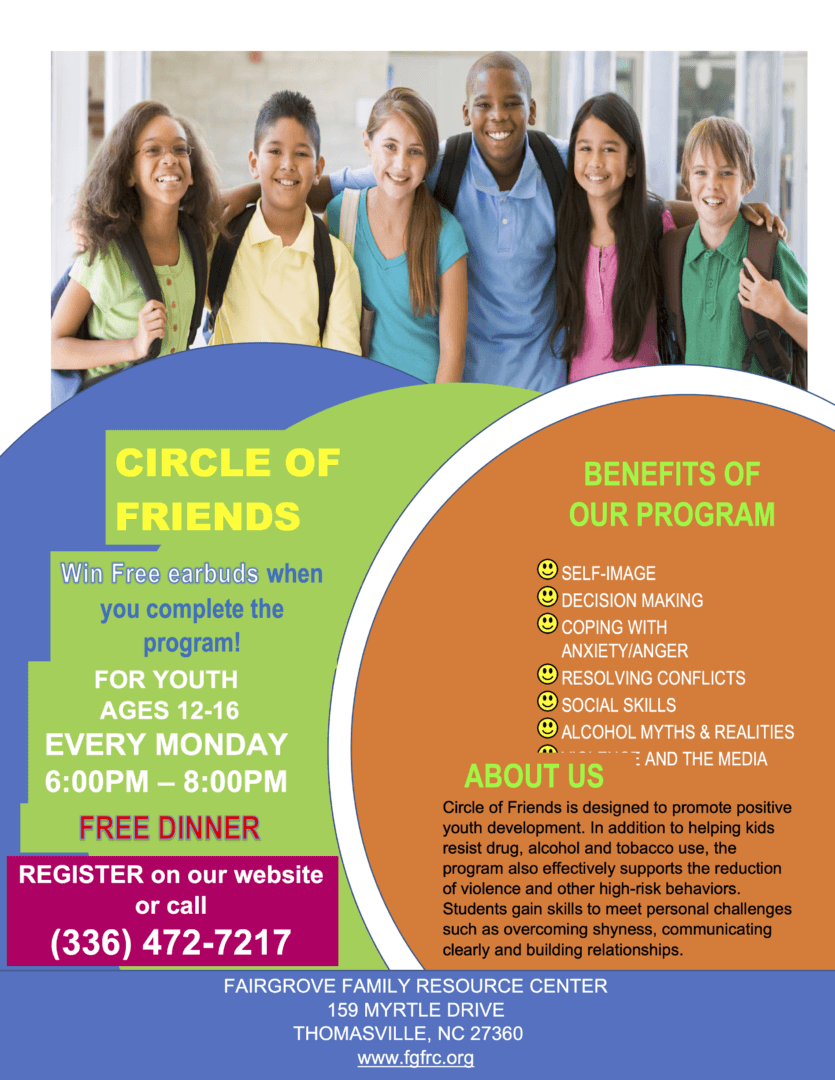 Some of the topics covered include: