August 23, 2021 - December 31, 2022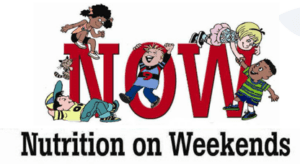 No one wants a child to go hungry. Giving up one fast food
meal or gourmet coffee can feed a child ALL weekend.
$6 provides a weekend filled with child-friendly nutritious food.
Only $230 provides nutritious food all year for your sponsored child.
Identified children attend Davidson County Schools.
Partner with us in ending childhood hunger by donating on our website www.fgfrc.org.
$230 will eliminate weekend hunger for a child ALL school year
$125 will feed a child for all weekend for 19 weeks
$65 will provide nutritious weekend food for over 2 months
$33 will provide nutritious weekend food an entire month
$6 will provide nutritious food all weekend for a hungry child
Contact us for more information.